01. TEAM ENTRY & SET UP
The afternoon tea for 21st century is open to professional culinary teams from hotel, resort, restaurants and culinary schools A team should consist of 2 people - chef and food & beverage person.
02. TEA & FOOD PRESENTATION
The Challenge requirements fall into 2 broad categories:

Tea presentation
Food presentation

The items should match or complement the teas you have chosen to serve.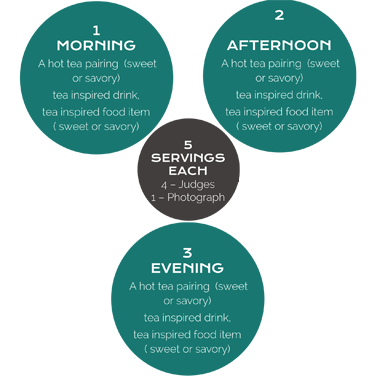 IMPORTANT POINTS TO REMEMBER
The food must be pre-prepared and bought to the venue. Only plating, heating and garnishing is allowed at the venue. (food items should be served in the expected condition –hot, warm or cold)
Brewing the hot straight black tea and making the other drinks should be done in front of the judges ( teas for cold beverages can be brewed before and brought to the venue)mixing / shaking should be done in front of the judges
A perfect cup of straight black tea must be brewed from the Founder's Anniversary Reserve tea selection.
The non alcoholic iced tea should be from the organic ,infusion or Elixir range
The alcoholic tea cocktail should be from Vivid ,Silver Jubilee tea or Elixir range
Tea infused items can be from any of the tea ranges.
03. MISE EN PLACE
These items are to be brought in pre-prepared*, ready to serve. Hot items to be served hot/warm., cold items to be served cold.
All 3 food items need to be different from each other.
Emphasis on the tea is paramount. Tea should be the highlight of your menu at all times
Last minute kitchen facilities will be available for chilling,heating and plating.
You will also be provided with an ice making machine
Kitchen judge will be presented during mise en place
Kitchen access to be given for the film crew during mise en place
Tea station table with spring water and Dilmah samovars for brewing tea will be available
04. TABLE PRESENTATION
The Afternoon Tea for the 21st Century will be presented by you to the judges as they are seated at a table
The 4th place setting which is for photography needs to be set up separately only once the judging of your presentation is over.
A round table (5ft diameter) with white table cloth and 3 chairs will be prepared for you. (tables are not allowed to be brought in from outside)
All linen, chair covers, cutlery, crockery, glassware, platters, centre-pieces etc are to be sourced by you and presented in creative manner
05. YOUR LITERATURE
Menu – a copy of your menu to be presented to each of the 3 judges + 1 photography in a format of your choice. It should clearly indicate the food pairing for each tea, the tea rationale, theme & other information
Recipes – the recipes for the teas & food items are also required. 4 sets each. This may be incorporated into the menu or will be provided separately.
A day prior to the competition the Menus & Recipes must be emailed to hospitality@dilmahtea.com
06. COMPETITION TIMING
Teams will be split into morning & afternoon session and given a time slot to be at the venue. The time available for each team for their assessment is:
Table set up ( 30minutes)
Last minute preparation & plating ( 30minutes)
Food and tea service presentation to the judges (30mins)
The two registered competitors are the only persons permitted to perform in the kitchen preparation and the final presentation. Only items presented in the given time frame will be considered for evaluation.
MORNING SESSION
8.00am to 1.00pm
8.00 am – 8.30 am
Briefing

8.30am - 9.00am
First team to commence table set-up
AFTERNOON SESSION
1.15pm to 7.00pm
1.30pm - 2.00pm
First team to commence table set-up
Table layout, menu design and written notes – the novelty and presentation that complements a high tea
The pairing of food with tea
Tea preparation, brewing methodology and etiquette
Team work amongst the two participant
Thematic experience – the individual, cultural, tea inspired stories
The use of local products supporting sustainability
08. THE STARTER KIT & TEA TRAINING
Your starter kit will include;
The rules and regulations booklet
Teas from the Dilmah Silver Jubilee, Vivid, Organic, Infusions, Fouders anniversary reserve & Elixir tea cordial
3 weeks prior to the competition Dilmah tea trainer will conduct a fast track tea training course for all participants.
DILMAH TEAS TO BE USED
FOUNDER'S ANNIVERSARY RESERVE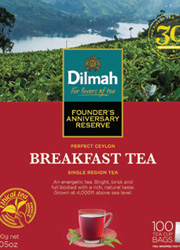 BREAKFAST TEA
An energetic tea. Bright, brisk and full bodied with a rich, natural taste. Grown at 4,000ft above sea level.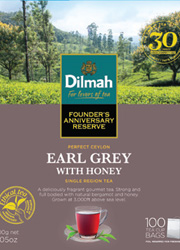 EARL GREY WITH HONEY
A deliciously fragrant gourmet tea. Strong and full bodied with natural bergamot and honey. Grown at 3,000ft above sea level.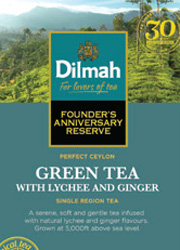 GREEN TEA WITH LYCHEE & GINGER
A serene, soft and gentle tea infused with natural lychee and ginger flavours. Grown at 5,000ft above sea level.
INFUSIONS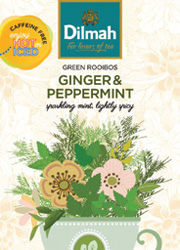 GREEN ROOIBOS
GINGER & PEPPERMINT
A sweet, minty fragrance and bright amber liquor introduce a deliciously refreshing natural infusion. The lightly nutty flavour of Rooibos is elegantly extended by a fresh, sparkling mint and next a spicy, ginger note. A gingery finish with highlights of mint linger pleasurably.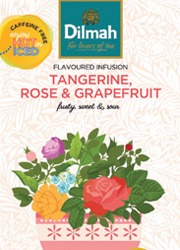 FLAVOURED INFUSION
TANGERINE, ROSE & GRAPEFRUIT
A deep red liquor with the fresh, fragrance of grapefruit and lemon unveils an explosion of berry flavours and a refreshing finish with light rose and citrus notes.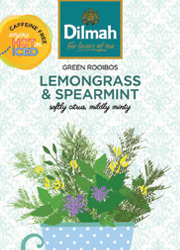 GREEN ROOIBOS
LEMONGRASS & SPEARMINT
With the fragrance of springtime, and an inviting amber liquor, this is a fresh and delightfully refreshing infusion. Lemon, herbs and mint enliven the palate and leave a lingering herbaceous finish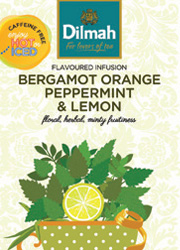 FLAVOURED INFUSION
BERGAMOT ORANGE, PEPPERMINT AND LEMON
Sweet citrus and mint aromas are the prelude to this gentle infusion that hides a sparkling surprise. Orange and Lemon dominate, yielding to a sparkling mintiness that leaves the palate cool and deliciously refreshed.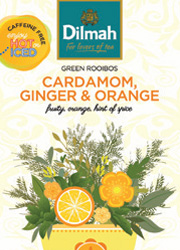 GREEN ROOIBOS
CARDAMOM, GINGER AND ORANGE
Orange and grapefruit aromas and a bright and inviting amber liquor lead to a delicious infusion with the sweetness of cardamom and orange, grapefruit notes and the gentle embrace of ginger.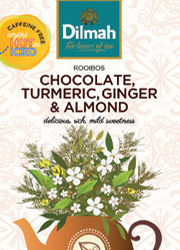 RED ROOIBOS
CHOCOLATE, TURMERIC, GINGER & ALMOND
A rich fragrance, heavy with chocolate introduces this delicious fusion of natural flavours. Almond first, then chocolate and a mildly piquant ginger root to complete the sensational infusion.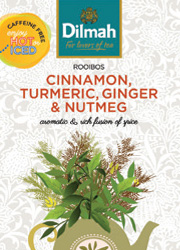 GREEN ROOIBOS
CINNAMON, TURMERIC, GINGER & NUTMEG
An enticing aroma and a dark amber liquor lead to a complex infusion, with herb and caramel notes yielding to mild pepper, spice and a gingery finish.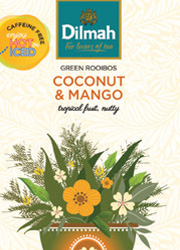 GREEN ROOIBOS
COCONUT & MANGO
An inviting fragrance of ripe, tropical mango and a bright, amber liquor offer a delicate, fruity infusion, with a lingering sweetness and hint of coconut in the finish.
VIVID TEA SELECTION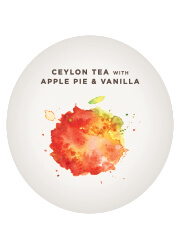 CEYLON HIGH GROWN TEA WITH
APPLE, CINNAMON AND VANILLA
Apple pie in a cup, with a bright and brisk Ceylon BOP with Apple, Cinnamon and creamy Vanilla notes. A comforting tea with a gentle fragrance and deliciously fruity personality.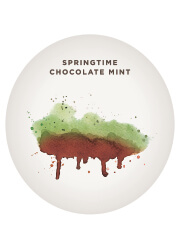 CEYLON TEA WITH
CHOCOLATE MINT
Black tea gently fused with chocolate flavour and peppermint leaves. Makes the perfect after dinner tea.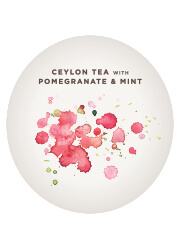 CEYLON SINGLE REGION TEA
WITH POMEGRANATE AND MINT
Naturally sweet Pomegranate and Mint, enhances the flavour of this medium bodied Ceylon Tea with the unusual flavour of Pomegranate, tart and tangy, enlivened with Mint. A refreshing and gentle tea.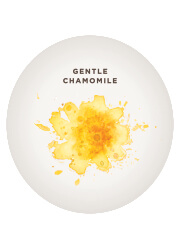 GENTLE CHAMOMILE
Chamomile is a gentle and relaxing herb enjoyed by many as a tonic for centuries. Chamomile has a serene character and wonderful aroma. The daisy-like Chamomile flower, where the subtle flavour is concentrated, has an uplifting aroma reminiscent of apples. It is often enjoyed as a gentle, naturally caffeine free infusion in the evening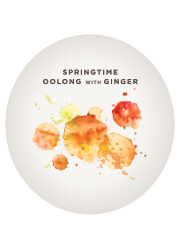 SPRINGTIME OOLONG WITH
GINGER
A beautifully rolled Oolong with light, bright and elusive natural floral note, subtly complemented by natural Ginger. Intense aroma with the infused leaf yielding orchid and spice notes. In the cup the Ginger emerges gradually, with a light warming effect, and settles comfortably with the floral note in the light Oolong. Delicate and delightfully different, a light tea with a mild, spicy secret, perfect at any time of day.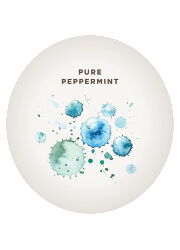 PURE PEPPERMINT
This Pure Peppermint infusion is naturally caffeine free and ideally enjoyed after a meal, to cleanse the palate and aid digestion. The natural peppermint oil in the leaves imparts a menthol aroma and adds sparkle to the infusion, making it a cooling and energizing experience. Try the infusion of Peppermint leaves with a touch of honey, as a mild and delicious accompaniment to your day.
ORGANICS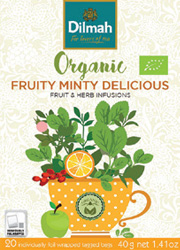 FRUITY MINTY DELICIOUS
A gentle fusion of fruit and herbs that brews a peachy, minty natural infusion. Although mild and light, the combination is delicious and leaves the palate refreshed and fragrant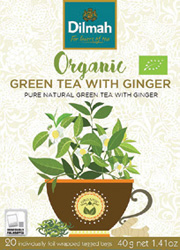 GREEN TEA WITH GINGER
A beautiful combination of a lightly piquant ginger root with a gentle organic green tea. The mildly spicy ginger evolves into a delicious and palate cleansing brew that is best enjoyed pure and natural. Add a light honey for sweetness if desired.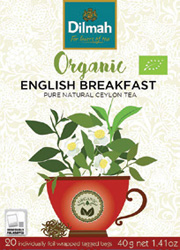 ENGLISH BREAKFAST
Rich and full bodied organic Ceylon Tea brews a great start to the day. This is a bright and intense gourmet black tea that can be enjoyed pure and natural or with milk.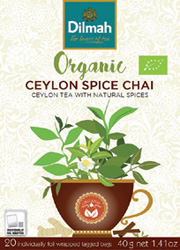 CEYLON SPICE CHAI
A gentle Chai, combining tea and natural Ceylon Spices in a complex and piquant natural chai of tea, cinnamon, ginger, clove, pepper. Best enjoyed natural and for a classical milky chai, use two teabags and brew 6 minutes before combining with warm, dairy milk or condensed milk.
SILVER JUBILEE GOURMET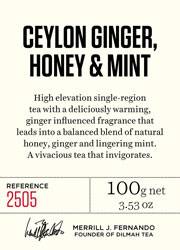 CEYLON GINGER, HONEY & MINT
High elevation single-region tea with a deliciously warming, ginger influenced fragrance that leads into a balanced blend of natural honey, ginger and lingering mint. A vivacious tea that invigorates.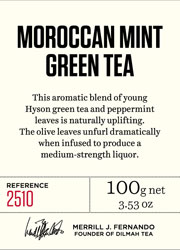 MOROCCAN MINT GREEN TEA
This aromatic blend of young Hyson green tea and peppermint leaves is naturally uplifting. The olive leaves unfurl dramatically when infused to produce a medium-strength liquor.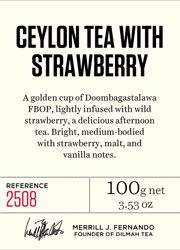 CEYLON TEA WITH STRAWBERRY
A golden cup of Doombagastalawa FBOP, lightly infused with wild strawberry, a delicious afternoon tea. Bright, medium-bodied with strawberry, malt, and vanilla notes.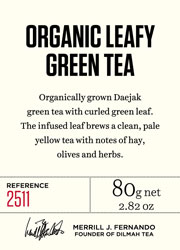 ORGANIC LEAFY GREEN TEA
Organically grown Daejak green tea with curled green leaf. The infused leaf brews a clean, pale yellow tea with notes of hay, olives and herbs.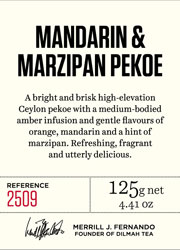 MANDARIN & MARZIPAN PEKOE
bright and brisk high-elevation Ceylon pekoe with a medium-bodied amber infusion and gentle flavours of orange, mandarin and a hint of marzipan. Refreshing, fragrant and utterly delicious.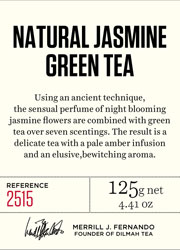 NATURAL JASMINE GREEN TEA
Using an ancient technique, the sensual perfume of night blooming jasmine flowers are combined with green tea over seven scentings. The result is a delicate tea with a pale amber infusion and an elusive, bewitching aroma.
ELIXER OF CEYLON TEA