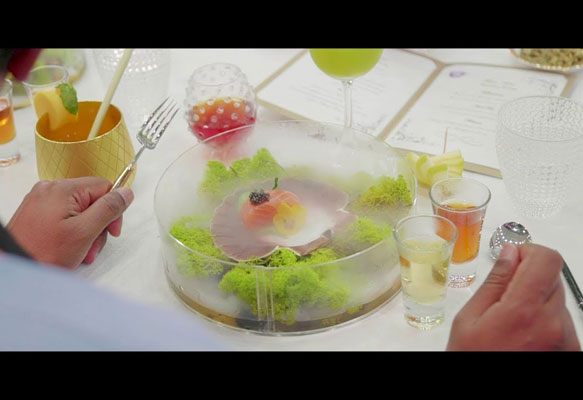 AFTERNOON TEA FOR THE 21ST CENTURY
Afternoon for the 21st Century is an evolution of our 8 year journey with the Real High Tea Challenge. Chefs, bartenders, hospitality professionals witnessed what tea for the 21st century really needs to be –The journey continues now with a greater understanding of tea where we will be conducting the Afternoon tea for the 21st Century competition.
Afternoon tea is not just about tea with scones and cucumber sandwiches, there are several dimensions to it and whilst ultimately the objective is to present great taste, the enjoyment and pleasure of taste, elegance, to present goodness, goodness in terms of the wellness aspects in tea but also purpose in terms of doing something that impacts on the lives of someone else.
https://www.youtube.com/embed/Jlgyec1zOIM?rel=0&autoplay=1
1

Culture

Present the culture and the heritage of the nation that you represent or the nation in which you are presenting.

2

Personal

Tea is something that is emotional and very personal and everyone has a tea story

3

culinary dimension

Treat your ingredients with respect, choose each of the different elements in order to make sure that you fulfil the primary requirement of great taste, an afternoon tea that tastes really good. 

4

Mixology

Different juices, different fruits, different ingredients also representing the heritage, the cultural dimension and presenting a harmonious combination of taste and flavours in a beverage complementing tea. 

5

Sustainability

What is the sustainability rationale behind your choice of ingredients, behind your presentation

6

Tea

Because ultimately this is a tea competition and why is tea so critically important today- The different terroirs , textures , colours

7

Harmony

Ultimately sustainability, the beverage mixology, the culinary aspects, the personal story, the cultural aspect  every dimension needs to come together harmoniously