Kheer with Blueberry, Cinnamon and Clove for Dilmah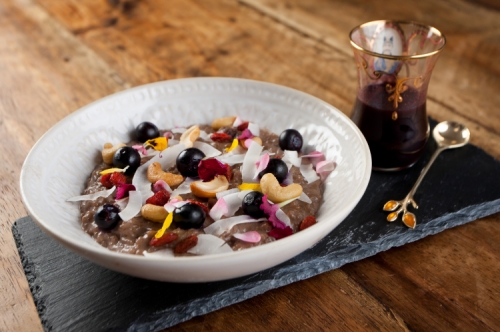 Sub Category Name




Desserts




Sweets




Recipe Source Name




Dilmah t-Series Recipes



Ingredients
Kheer with Blueberry, Cinnamon and Clove for Dilmah
·         ½ Cup Broken rice
·         ½ Cup Palm Sugar
·         2 tablespoons Cardamom (powdered)
·         ½ tablespoon Cloves (powdered)
·         1L Coconut Milk
·         250ml Water
·         1 tablespoon Ghee
·         ½ Cup Blueberries
·         10 Cashews
·         1 tablespoon Dilmah Natural Infusion Of Blueberry And Clove
·         1 Stick of Cinnamon
Natural infusion of Blueberry and Clove syrup
·         ½ cup Water
·         100 g Cane Sugar
·         1 cup frozen blueberries
·         1 tbsp Dilmah Natural Infusion Of Blueberry And Clove
·         2 Cloves
·         2 Vanilla Beans
Methods and Directions
Kheer with Blueberry, Cinnamon and Clove for Dilmah
1.       Wash the rice and soak in boiled water for 20 minutes
2.       Drain water and keep aside
3.       Boil milk with Cinnamon stick, remove from heat and add the tea
4.       Cover and steep for 10 minutes and strain the milk
5.       Combine the milk and rice in a heavy based pot and bring to boil while stirring
6.       Once it starts to boil, add sugar and stir well
7.       When it becomes thick and when the colour changes, add spices to it
8.       Stir continuously till the mix reduces to ¾ and remove from heat
9.       Heat little ghee in a panfry add the cashews and remove once golden, then add blueberries for 2 minutes and add it to kheer as a garnish
10.   Kheer can be served hot or chilled.
11.   Serve with Blueberry Cinnamon and Clove syrup
Natural infusion of Blueberry and Clove syrup
1.       Place all ingredients in a heavy based pan
2.       Bring to the boil and simmer for 5 minutes
3.       Remove from heat and allow to sit for 10 minutes, covered
4.       Remove the cloves and vanilla bean
5.       Place the mixture in a blender and blend till smooth
6.       Strain through a fine strainer, set aside till needed.
ALL RIGHTS RESERVED © 2019 Dilmah Recipes| Dilmah Ceylon Tea Company PLC Printed From teainspired.com/dilmah-recipes 20/09/2019
Saved to Favorites

I Made It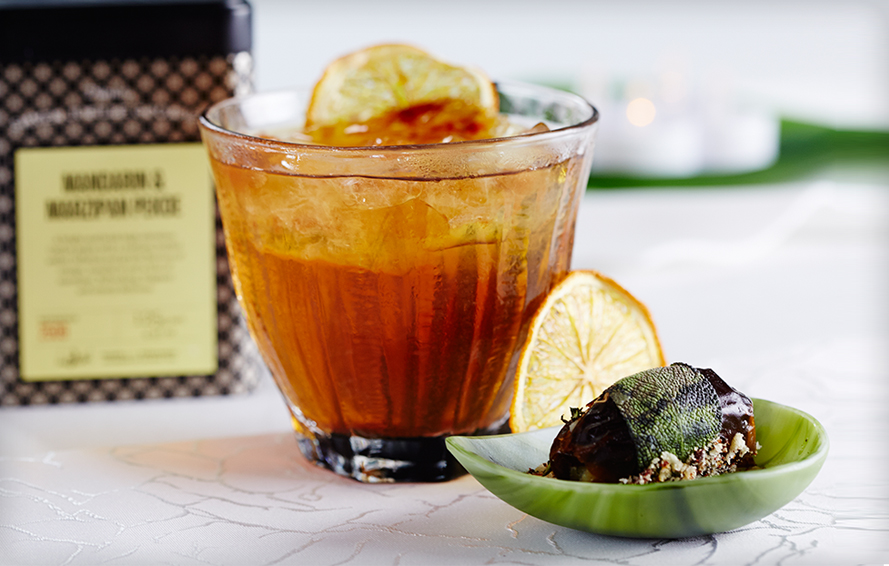 Rate and Review