PINEAPPLE IN SALT & CREAM OF FLORA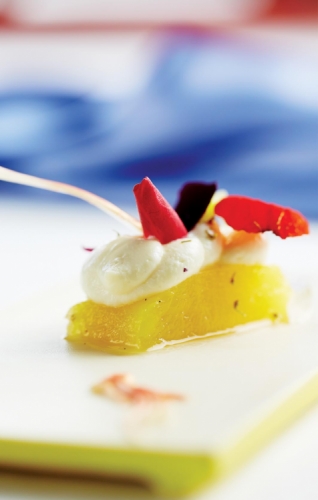 Pineapple baked in a salt crust is accompanied by jasmine smoke-infused curd cheese, wild thyme, jasmine and rosemary flowers and rose petals.
Sub Category Name




Main Courses




Recipe Source Name




Dilmah Real High Tea Global Challenge 2015



Ingredients
Salt Crust Pineapple
2kg Table Salt
300g Egg Whites
1 Pineapple
Smoked Fromage Blanc
200g Fromage Blanc (Curd Cheese)
20 Rosemary Flowers
5g Unsprayed Rose Petals
20 Jasmine Flowers
3 Lavender Flowers
80g Castor Sugar
1 Thai Jasmine Smoking Candle
Hint of Salt
Methods and Directions
Salt Crust Pineapple
Preheat the oven to 180°C. In a bowl combine salt and egg white and mix well.
Cut off the spiky top of the pineapple, leaving the pineapple intact. Cover the pineapple in a thin layer of the salt mixture.
Line a tray with 2 layers of baking paper. Place a large spoon of the salt mixture in the centre of the tray.
Place the pineapple on the top, and cover completely with the remaining salt mixture, ensuring there are no holes. Bake for 3 hours and 20 minutes.
Remove from the oven and rest in a warm place before removing the crust.
Peel the pineapple and slice into thin rectangles.
Smoked Fromage Blanc
Whisk Fromage Blanc until smooth. Fold in all the flowers and refrigerate for 24 hours.
Pass the cream through a fine sieve, add sugar and a hint of salt.
Place the candle in a clean small bowl and place the bowl on the top of the cream. Light the candle at both ends, then invert a large bowl to completely enclose the cream and candle.
The candle will extinguish and the smoke will be trapped. Keep it for 10 minutes to allow the smoke to infuse the cream. Repeat the process 5 - 10 times, stirring the cream after each time, until a light smoked flavour is achieved – it should be very delicate.
ALL RIGHTS RESERVED © 2021 Dilmah Recipes| Dilmah Ceylon Tea Company PLC Printed From teainspired.com/dilmah-recipes 06/03/2021
Saved to Favorites

I Made It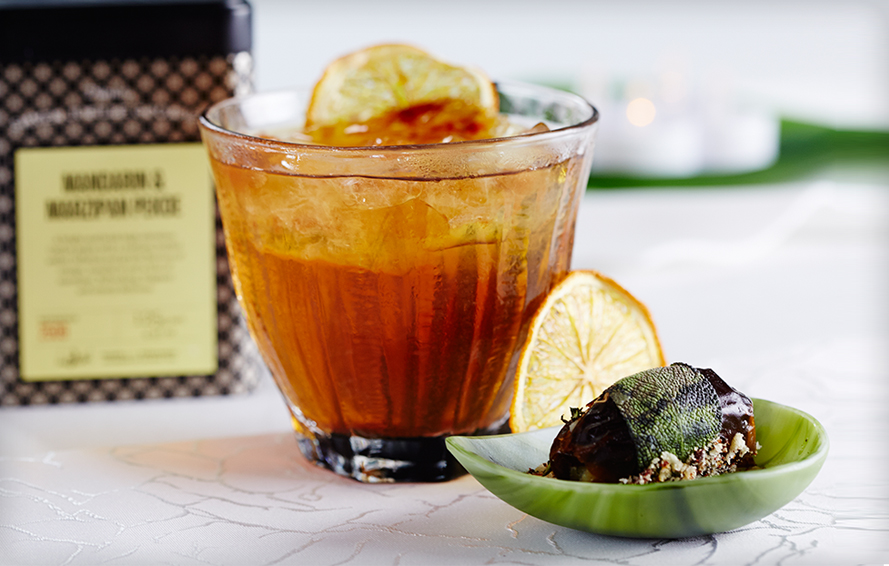 Rate and Review