Fresh Resplendent Salad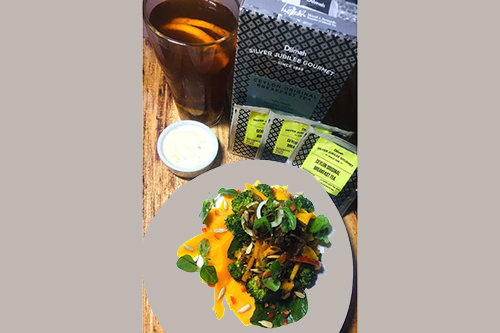 Ester Monett Diaz from Immunity inspired by tea challenge
Sub Category Name




Food




Salads & Dressings




Recipe Source Name




Immunity Inspired by Tea Recipes




Festivities Name




Autumn




Spring




Summer




Winter



Ingredients
Salad Dressing
125ml Plain Yogurt
1 tbsp Shelled Sunflower Seeds
½ tsp Pineapple Honey Vinegar
2 tbsp Honey
Salt and White Pepper to taste
1 TVCO of Oil
Other Ingredients
200 g Broccoli Flowerets, blanched in 3/4 C water with a dash of Kikkoman Soy Sauce
Dash of Kikkoman Soy Sauce
1 loose leaf tea bag of Dilmah's Ceylon Original Breakfast Tea brewed in Thai Fish Sauce (for 3 mins)
100 g Spinach Leaves (set aside young sprigs for garnishing)
1 tbsp Shelled Sunflower Seeds
250g Ripe Papaya, peeled and sliced thinly
2 tbsp Chicken Pastil with Palapa, bottled
50g White Onion, cut in half and minced (set aside 3 onion rings for garnishing)
60g Red Bell Pepper, julienned
30g Red Bell Pepper, minced
60g Tomatoes, julienned
1 tsp Salt with Loose Tea Leaves, placed in a salt mill
1/4 tsp Turmeric Powder
1/2 tsp Fried Garlic Bits
VCO 8 Honey for garnishing
Garlic Breadstick, to be served at the side of the salad plate (optional)
Methods and Directions
Mix all ingredients for the salad dressing in a blender and set aside.
To plate, begin by creating half-moon slices of thinly sliced papaya on your serving dish.
Combine the remaining ingredients in a salad bowl and season with salt and pepper.
Place three young spinach sprigs in between the papaya slices.
Mound a cup of mixed greens on the side of the half-moon papaya.
Place two onion rings on top, spoon out the chicken pastil on top, add a sprig of young spinach again.
Sprinkle with minced red bell pepper, white onion and sunflower seeds.
Drizzle a spoon of VCO 8 honey over the greens
Serve the yogurt dressing in a ramekin on the side.
ALL RIGHTS RESERVED © 2023 Dilmah Recipes| Dilmah Ceylon Tea Company PLC Printed From teainspired.com/dilmah-recipes 02/12/2023
Saved to Favorites

I Made It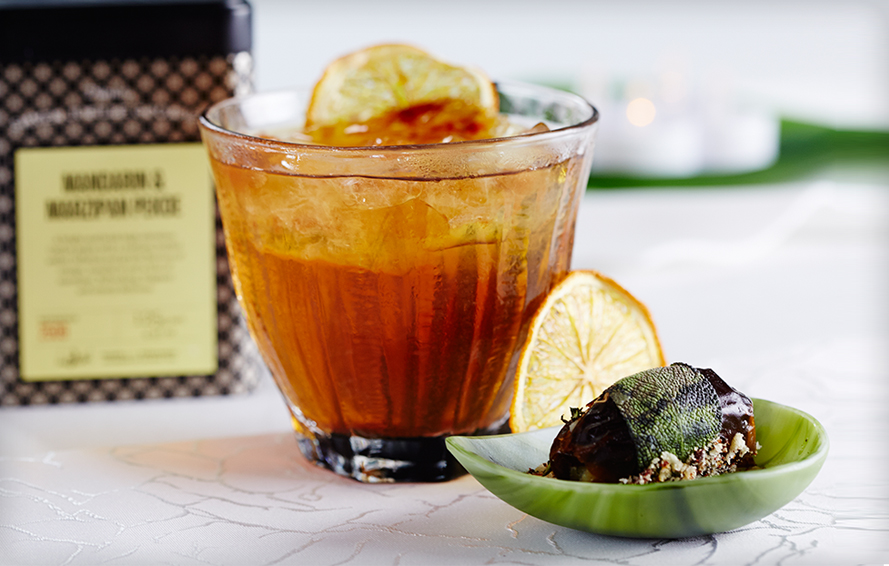 Rate and Review