DEEP-FRIED TEA CUSTARD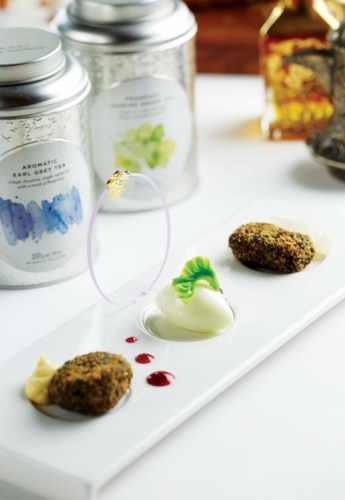 A Dilmah Jasmine green tea-infused custard is coated in tea breadcrumbs and deep fried in a daring new twist. It is served warm with yoghurt and lime sorbet and cold peach cream.
Sub Category Name




Food




Main Courses




Recipe Source Name




Dilmah Real High Tea Global Challenge 2015




Activities Name




Real High Tea



Ingredients
Jasmine Green Tea Custard
350g Sugar
200g Flour
320g Egg yolk
12g Dilmah Jasmine Green Tea
1L Milk
Tea Bread Crumbs
40g Dilmah Jasmine Green tea
100g Panko
Yoghurt And Lime Sorbet
100g Sugar
125g Glucose
250g Yoghurt
5g Stabilizer
400ml Water
Lime Juice and Zest, as needed
Peach Cream
2pcs. Peach
200ml Water
8gm Sugar
Pinch of Pectin
Methods and Directions
Jasmine Green Tea Custard
Grind the Dilmah Jasmine Green Tea to a powder. Bring the milk to a boil. Separately mix the sugar egg yolk and flour together and add to the boiling milk. Cook it well. Finally add the Jasmine Green Tea powder and take off heat. Place in the small mould and freeze.
Tea Bread Crumbs
Mix both ingredients together.
Yoghurt And Lime Sorbet
Boil the lime juice and zest, sugar, glucose and water together. Take off heat and add the stabiliser. Mix in the yoghurt in a pacojet machine. Freeze.
Peach Cream
Cook the peach in water until tender. Add the pectin and sugar and simmer until there is hardly any moisture left. Let cool and puree.
ALL RIGHTS RESERVED © 2023 Dilmah Recipes| Dilmah Ceylon Tea Company PLC Printed From teainspired.com/dilmah-recipes 24/09/2023
Saved to Favorites

I Made It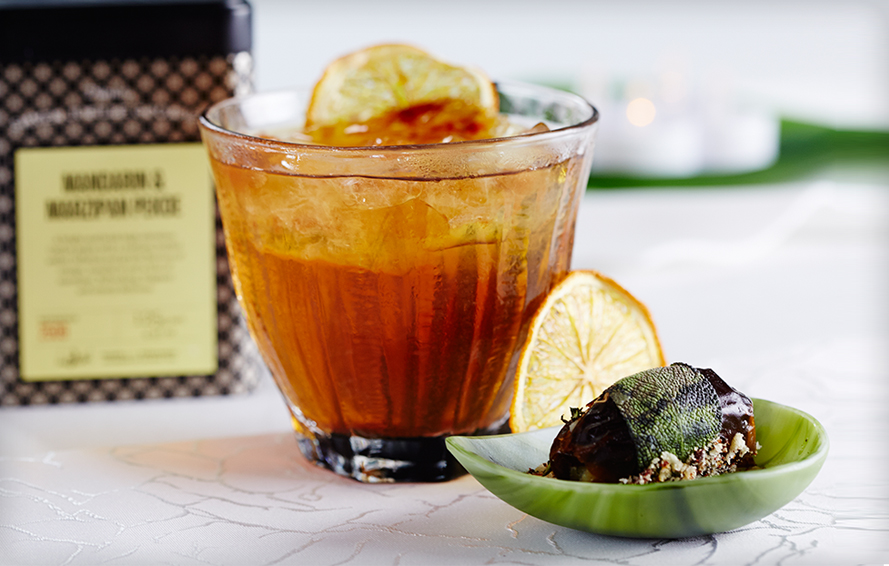 Rate and Review