Codfish Cooked with Dilmah Green Sencha, Green Apple, Cucumber & Creme Fraiche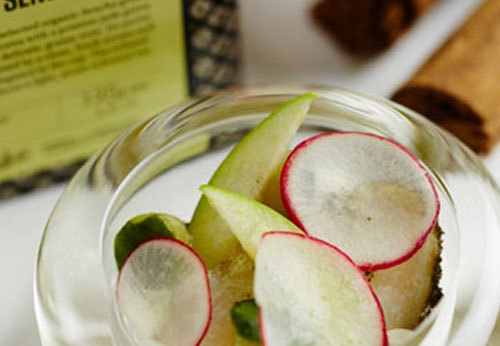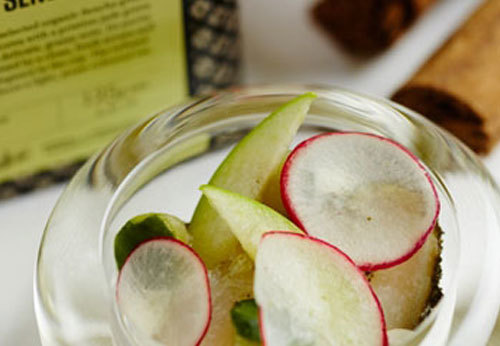 Sub Category Name




Savory




Recipe Source Name




Dilmah Silver Jubilee



Ingredients
400g Water
8g Dilmah Green Sencha
2g Salt
100g Cucumber juice
1/2 Piece Lime Juice
Green Tea Marinate
200g Water
50g Sugar
50g Naturel vinigar
8g Sencha Green tea
Lime creme fraiche
100g Creme fraiche
1/2 piece Zestes of Lime
Salt
Green Tea Oil
400g Sunseedoil
20g Sencha Green tea
Codfish
200g Codfish
2g Salt
4g Sencha green tea
Extra Garnish
Methods and Directions
Bring the water and salt to a boil, infuse the Sencha Green tea for 5 minutes and to flavour.
Add the other ingredients en freeze overnight.
Green Tea Marinate
Bring all the liquids to a boil and infuse the Sencha green tea. Let it cool
Use this marinate to infuse in to the cucumber
Lime creme fraiche
Green Tea Oil
Mix everything together, vacuum and let it infuse for 24 ours on 50 degrees.
Use the oil to slow cook the codfish.
Codfish
Roll the fish through the salt, let it stand for 2 hours and wash the fish. Then roll it through the green tea. And let it marinated over night. Cook the fish 52°C.
ALL RIGHTS RESERVED © 2020 Dilmah Recipes| Dilmah Ceylon Tea Company PLC Printed From teainspired.com/dilmah-recipes 20/10/2020
Saved to Favorites

I Made It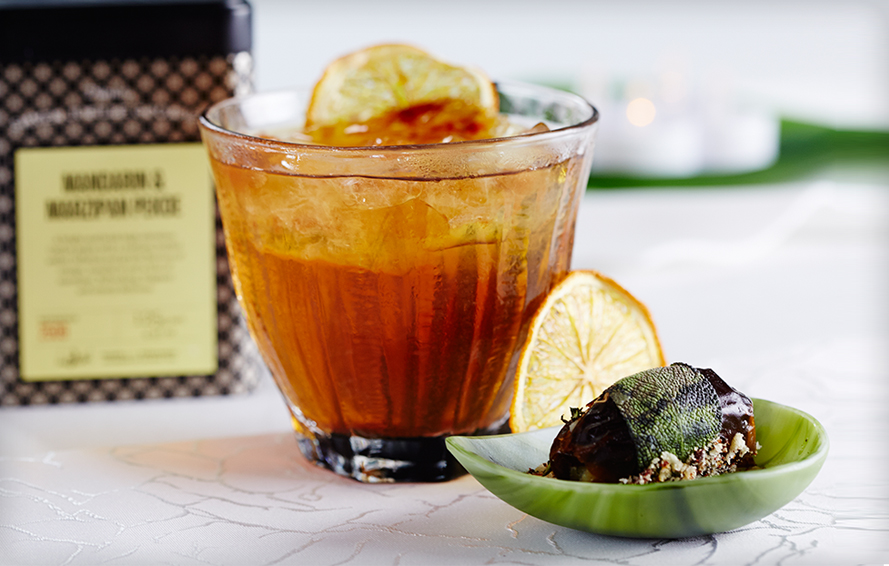 Rate and Review