Carrot Cake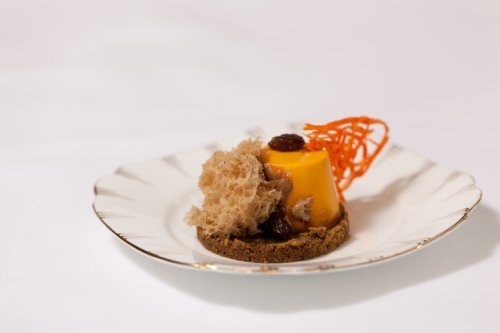 Sub Category Name




Appetisers




Recipe Source Name




Real High Tea Australia Volume 2



Ingredients
Carrot panna
300g carrot juice
200g cream
40g gelatine
Pinch of salt
0.7g xanthan gum
1g agar
Walnut & Earl Grey sable
300g flour
165g walnuts
140g icing sugar
180g butter
110g butter
20g tea
Five-spice cake
160g ground almonds
140g sugar
40g flour
6 units eggs
13g five-spice mix
200g egg whites
Rum raisin
250g raisin
40g sugar
50g rum
35g water
Carrot crisps
50g carrot
100g sugar
100g water
Methods and Directions
Carrot panna
Boil juice and cream.
Add gelatine, sugar and xanthan.
Set in moulds.
Walnut & Earl Grey sable
Whip icing sugar and 180g butter very well.
Add tea, flour and walnuts and bake.
Cool and blend.
Add 110g butter and bake again.
Five-spice cake
All in the thermo-mix, pass.
Charge with three nitrous oxide (N2O) chargers.
Rest and bake.
Rum raisin
Vac pack 75°c for 40 minutes
Carrot crisps
Boil, drain.
Put in to dry overnight.
ALL RIGHTS RESERVED © 2020 Dilmah Recipes| Dilmah Ceylon Tea Company PLC Printed From teainspired.com/dilmah-recipes 02/12/2020
Saved to Favorites

I Made It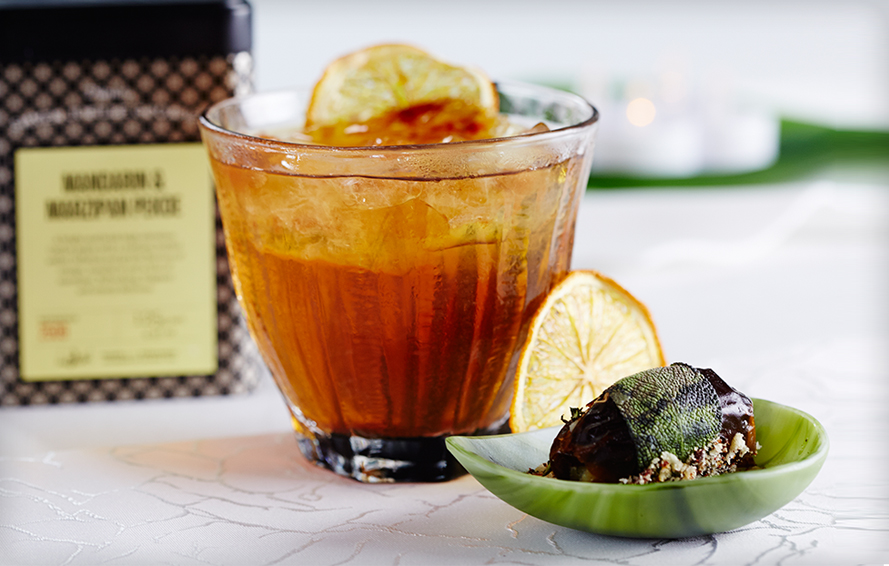 Rate and Review