Apple Tart Tatin with Elderflower, Cinnamon and Apple Ice-Cream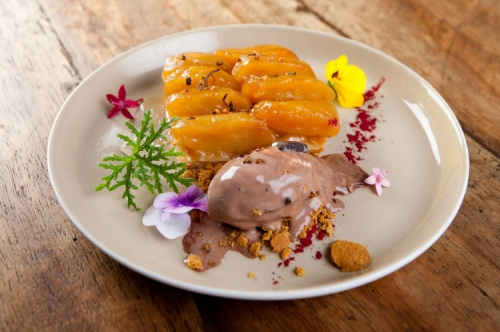 Sub Category Name




Food




Desserts




Sweets




Recipe Source Name




Dilmah t-Series Recipes



Ingredients
Elderflower Cinnamon and Apple Ice Cream
6 Medium Egg Yolks
100g Castor Sugar
250ml Milk
250ml Double Cream
10g Dilmah Elderflower Cinnamon and Apple Infusion
Apple Tart
6 Cooking Apples like Golden Delicious or Red Gala
100g Unsalted Butter
100g Sugar50ml Honey
1 tablespoon Cinnamon
Methods and Directions
Elderflower Cinnamon and Apple Ice Cream
Beat the egg yolks and sugar till smooth
Put the milk and tea in a pan and just bring to boil, add the tea and remove from heat, then let it cool under cover for 5 minutes
Strain milk mixture onto the eggs and sugar mix, whisking continiously
Pour the mixture back into a clean pan, heat gently stirring continuously until the custard thickens enough to coat the back of a wooden spoon, do not boil
Strain through a fine sieve, leave to cool, then chill
When cold, stir in the cream
Place into ice cream machine until it has doubled in size
Apple Tart
Peel, core and quarter the apples.
Mix the apples with Cinnamon.
In a large heavy base pan start to make a caramel with some sugar, butter and honey.
Place in your apples in the pan and start to cook the apples in the caramel.
Reduce the heat to cook the apple through without it breaking or falling apart, the apples need to be a golden brown colour all over.
Place the apples neatly around a small apple tart tatin pan each overlapping the other all the way round.
Then place a cut disc of puff pastry over the apples, egg wash the pastry, prick a few holes in your pastry and place inside the oven at 185 degrees and cook for 12 minutes till a dark golden brown, serve with Elderflower, Cinnamon and Apple ice cream.
ALL RIGHTS RESERVED © 2023 Dilmah Recipes| Dilmah Ceylon Tea Company PLC Printed From teainspired.com/dilmah-recipes 24/09/2023
Saved to Favorites

I Made It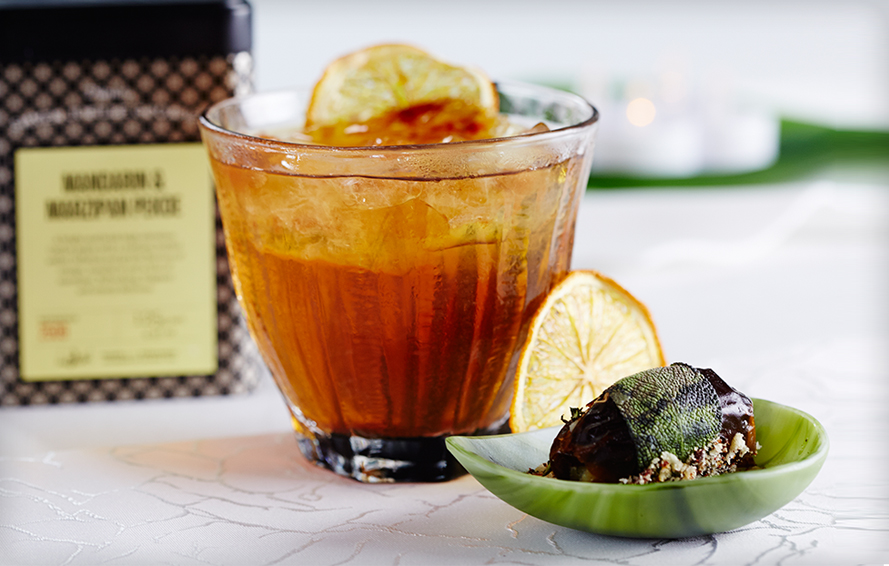 Rate and Review