APPLE AND BEETROOT CAKE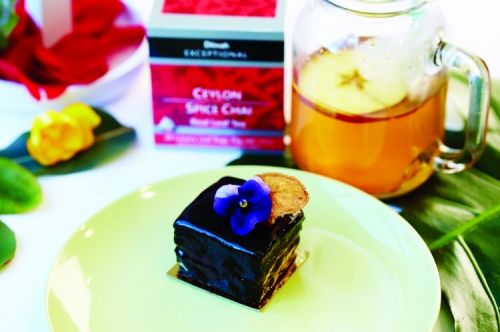 Sub Category Name




Food




Desserts




Recipe Source Name




Real High Tea 2014/15 Volume 2



Ingredients
Cake
120g beetroot
1/3 cup sugar
1 egg
53ml vegetable oil
1/3 tsp vanilla
67g self-rising flour
1/3 tsp bicarbonate soda
½ tsp cinnamon
Beetroot Jelly
100ml sugar syrup
30ml beetroot juice
½ tsp gelatin
Apple Purée
2 apples
1 tbsp sugar
½ tsp gelatin
Chocolate Frosting
87ml water
112g sugar
75g cream
15g cocoa
4g gelatin
Apple Crisp
1 baby apple
½ tsp sugar
½ tsp cinnamon
Caramelised Walnut
Methods and Directions
Cake
Preheat oven to 180C.
Peel and finely grate the beetroot.
Beat egg and sugar together in a large bowl.
Add all the remainder of the ingredients to the egg mixture, including the grated beetroot.
With a wooden spoon mix all the ingredients together.
Portion into greased ramekins and cook in the oven for approx. 15-20 minutes.
Once cooled cut into 3.
Set layers of beetroot and apple jelly.
Chocolate Frosting
Boil sugar and water in a saucepan for 3 minutes.
Add cream, cook for 2 minutes more.
Add cocoa and cook for 20 minutes on low.
Soak gelatin. Add gelatin to mix and stir for 20 seconds.
Pour into a bowl and cool for 15 minutes.
Once it thickens pour over the cake.
Apple Crisp
Cut apple into discs. Place apple on a tray.
Sprinkle sugar and cinnamon on top. Cook in oven at 110C for one hour.
Caramelised Walnut
In a saucepan cook the sugar until it becomes a golden colour.
Add the Walnuts. Once well coated, let them drain off excess sugar syrup.
ALL RIGHTS RESERVED © 2023 Dilmah Recipes| Dilmah Ceylon Tea Company PLC Printed From teainspired.com/dilmah-recipes 02/12/2023
Saved to Favorites

I Made It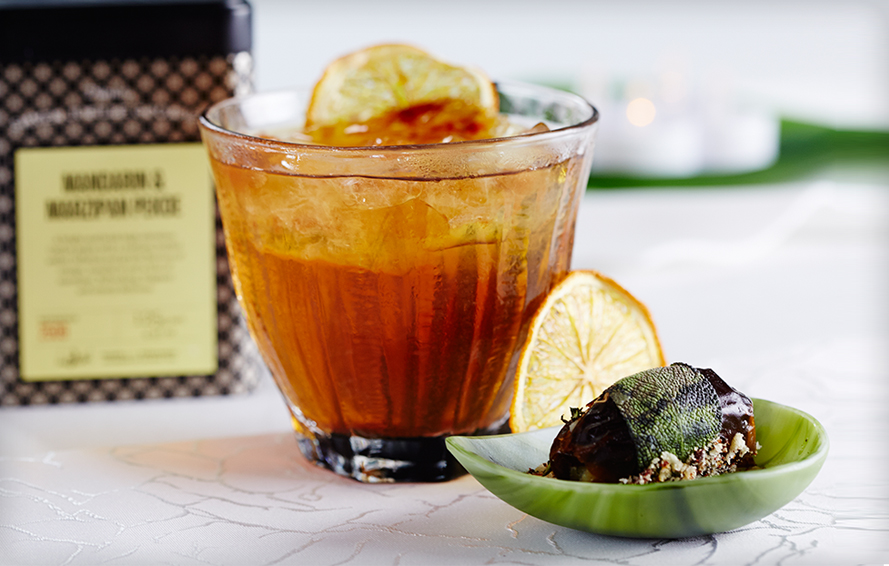 Rate and Review