Ceylon! On Ice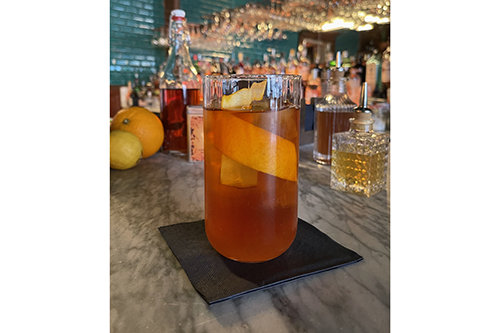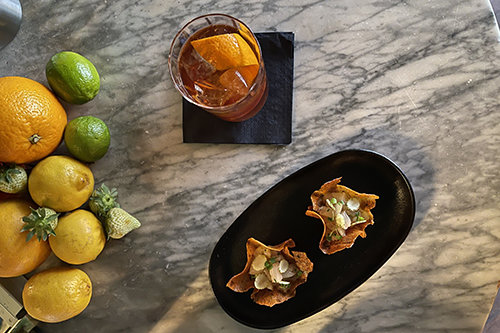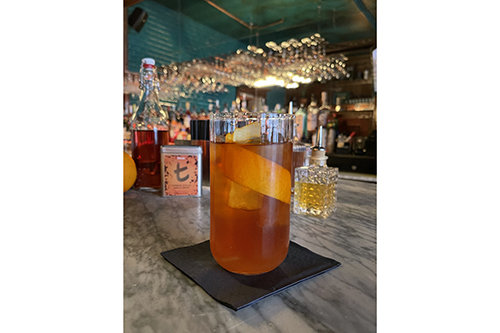 Desmond Lauffer from The Immunity inspired by tea challenge
Sub Category Name




Drink




Mocktails/Iced Tea




Recipe Source Name




Immunity Inspired by Tea Recipes




Festivities Name




Autumn




Spring




Summer




Winter



Ingredients
Iced Tea
20g Dilmah's Supreme Ceylon Tea Leaves
450ml Water
100 Day Ginger & Honey Syrup
3kg Fresh Ginger
2.5l Honey
Orange Bitters and Orange Peel Garnish
1 Dash of Orange Bitters
1 Orange Peel
For Assembling
185ml Iced Tea
20ml Honey & Ginger Syrup
1 dash Orange Bitters
Orange Peel
Methods and Directions
Iced Tea
Mix well and let rest for 24 hours in the fridge. Strain using a coffee filter or cheese cloth and cover. Keep refrigerated.
100 Day Ginger & Honey Syrup
Scrape the outside of the ginger and cut or blitz in to small pieces.
Fill a 5 liter mason jar with the ginger and top up with the honey.
Leave the jar in room temperature long enough for the ginger to seep out its liquid; about 100 days should do it.
When the honey and ginger liquid are mixed naturally, strain the liquid from the rest.
If necessary, add a bit of water and bring to a simmer to create a thick yet flowing syrup.
Orange Bitters and Orange Peel Garnish
Use a potato peeler to peel a long strip of the orange, cut into shape en turn and twist to extract flavor from the oils in the orange peel.
Give your tea a dash of bitters and finish off with the orange garnish.
Assembling
Take a tall glass and fill up three quarters with ice cubes.
Add the ginger and honey syrup.
Pour in the Ceylon iced tea.
Finish with a dash of orange bitters, give it a swirl and let the orange peel garnish float on top.
ALL RIGHTS RESERVED © 2023 Dilmah Recipes| Dilmah Ceylon Tea Company PLC Printed From teainspired.com/dilmah-recipes 02/12/2023
Saved to Favorites

I Made It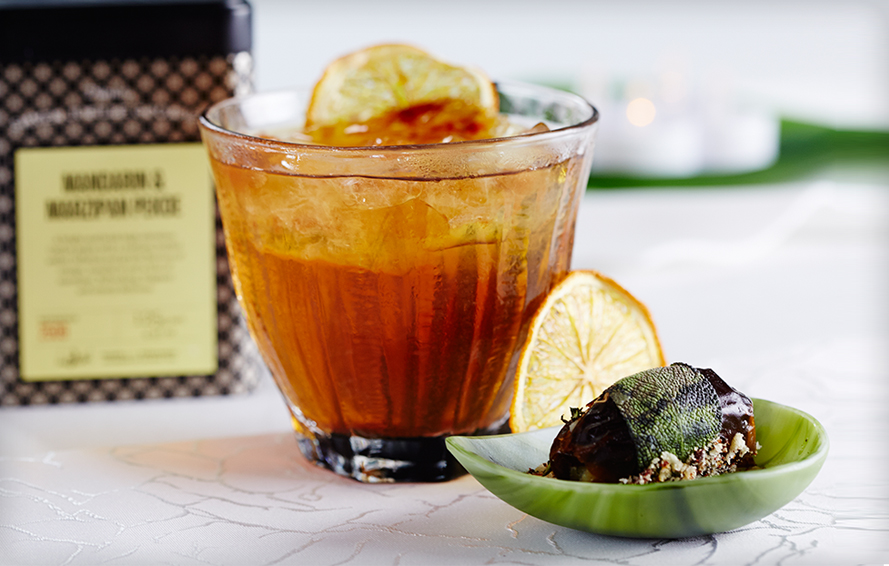 Rate and Review