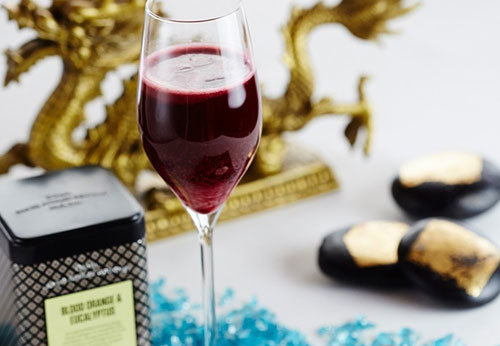 Enter the Dragon
Dilmah's Natural Infusion of Blueberry from the Silver Jubilee Series is made into a special cocktail served chilled and refreshing.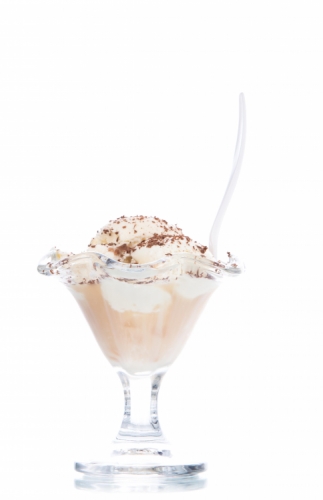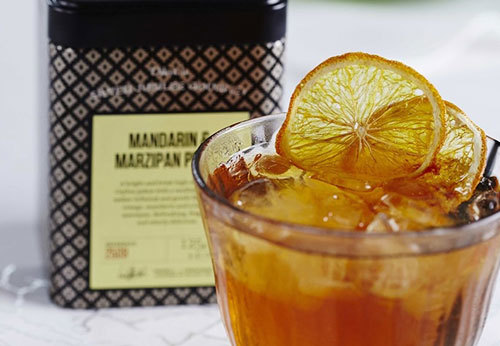 MAN-ZI-KOE COOLER
Recipe by Michael Kitts & Maximilian Rauch of Emirates Academy of Hospitality Management – Dilmah Real High Tea Global Challenge 2015 Gold Medal Winners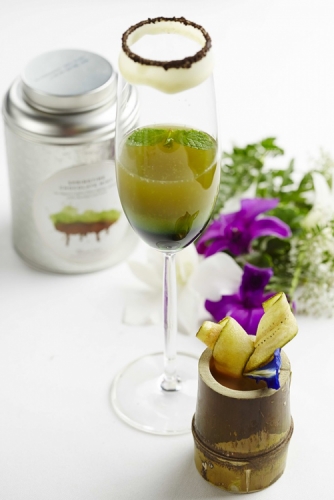 THAI CARAMEL CUSTARD, BABY BANANA, CARAMEL
To assemble pour the chilled caramel sauce over the custard and finish off by garnishing with
the banana.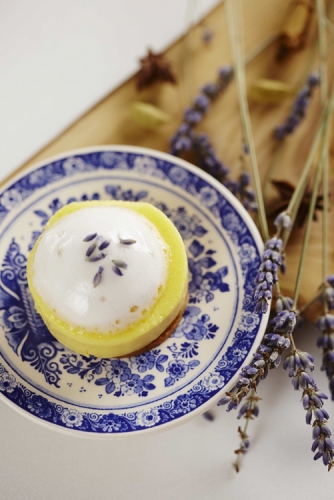 HONEY CUSTARD WITH LAVENDER FOAM AND SABLE BISCUIT
Recipe by Vilmos Dohnal and Wesley Schipper of Restaurant Vermeer – Recipient of The Leaf & Artisan Trophy for "The Most Tea-Inspired Food"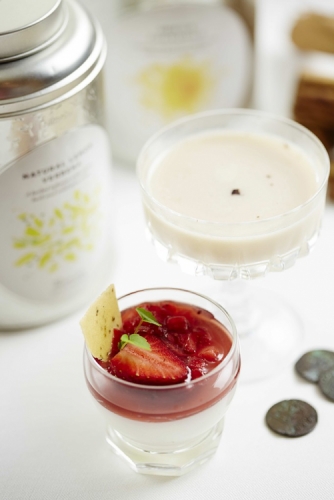 STRAWBERRY, QUARK, GINGER, SRI LANKA LONG PEPPER
Recipe by Joost Van den Hoven & Rob Rademaker from Netherlands – Dilmah Real High Tea Global Challenge 2015 Silver Medal Winners